European Wellness Academy: Advocates of Biological Wellness
Reporter: Sarah Sun, Editor: Chauffree, REEC Magazine
'Anti-Aging, Holistic Wellness Biological Medicine, Regenerative Medicine' – these are words that are commonly used in the Wellness & Beauty Industry nowadays and are highly sought after by the steadily ageing population who are on a quest to find the 'Fountain of Youth'. The Wellness and Beauty industry is a multi-billion-dollar industry and the only way a practitioner can stand-out in the vast ocean of competitors is by being able to offer something unique that the others are not offering or have not yet offered to the market.
The European Wellness Academy (EWA) is an international educational provider dedicated to furthering & developing the European approach to holistic wellness management. It is the education & training arm of the international European Wellness Group (EWG) that has more than 30 over years of experience in the field of research & development in biological & regenerative sciences & therapeutics.
The European Wellness Academy's goal is to equip physicians & aesthetic practitioners with the relevant knowledge & skills to practice biological integrative medicine in whole-life disease management & aesthetic treatments with the latest state-of-the-art medical & aesthetic products & devices. The EWA is recognised as an Approved Training Provider by the HRDF Agency under the purview of the Ministry of Human Resources (Malaysia). It is also recognised as a Registered College with the Complementary Medical Association (UK) and an Institute of Higher Education by the American Association of Drugless Practitioners (USA) and an Approved Training Provider by the International Practitioners of Holistic Medicine (UK) apart from being a Certified Authorised Center of 2 UK Awarding Bodies for Continuing Medical Education.

Advocating Change Through Academia
The European Wellness Academy aims to educate medical practitioners on integrative medicine & biological regenerative therapies, modalities & protocols that are based on the 4 Pillars of European Wellness, D-D-R-R (Diagnose-Detox-Repair-Rejuvenate) - i.e. accurate diagnosis, full detoxification, holistic repair & total rejuvenation. They train purely clinical practitioners – i.e. medical doctors on lab research and best practices, as well as, treatment methodologies with regards to biological regeneration and stem cell & tissue culture.
The EWA globally promotes best practices and safety protocols on European regenerative treatments and the scientific approach to immunology & immunotherapy. They conduct workshops for medical professionals, aesthetic practitioners, researchers & members of the public to create awareness on the benefits & viability of the holistic European wellness approach to lifelong health management.
The European Wellness Academy is headquartered in Edenkoben, western Germany, between the famous Frankfurt, Germany and Strasbourg, France, just a 40-minute drive from the world-famous Heidelberg, where the famous German poet Johann Wolfgang von Goethe left the poem, "Ich habe mein Herz in Heidelberg verloren" and the World Renowned Heildelberg University famous for Immunology and where the European Wellness BioMedical Group collaborated with their top universities in Stem Cells & Immunology Studies.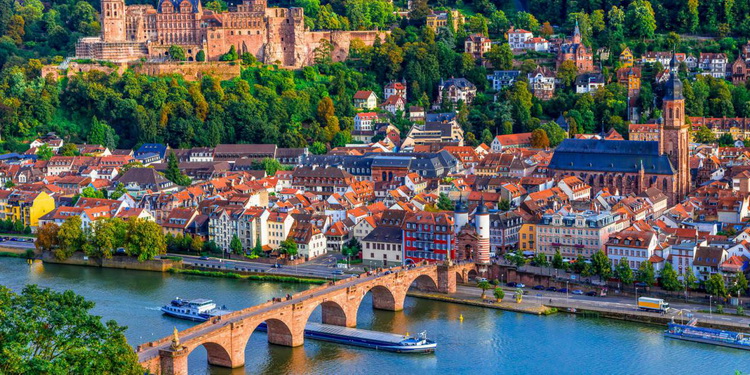 The European Wellness Academy has a long history with combined experience in the field of medicine, biomedical science, medical research & education. From its predecessor, the Academy has been going on for more than 200 years, when the traditional European naturopathy and advanced technology was combined to provide medical services to royalty and nobility in the 18th century. With many years of research experience in the field of regenerative medicine and biomolecular therapy, it is one of the first institutions in Europe engaged in anti-aging and health management.
The professional and academic capacity of the European Wellness Academy is very strong, the core academic team consists of European medical doctors, experts and so on; the Academy has published a large number of scientific articles and journal, books and has held more than 1,000 international professional seminars in over 70 countries and regions.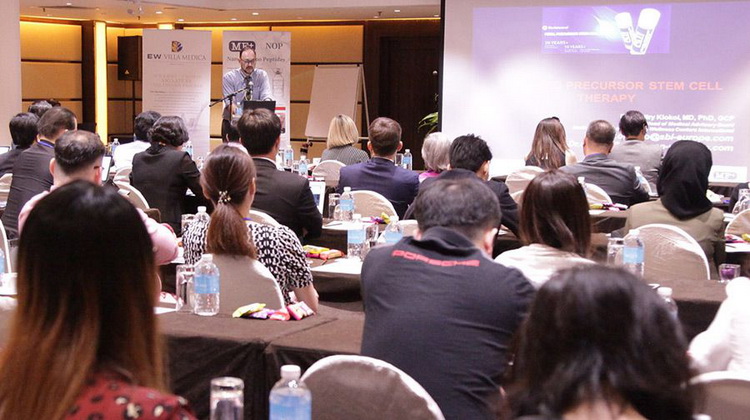 The European Wellness Academy has more than 20 global affiliations from Germany, Switzerland, Greece, Russia, UK, USA, Middle East, Japan to Australia with accreditation bodies & related associations, achieved wide recognition in the international academic community, and has established extensive collaborative relationships.
In 2016, the Academy became the sole international training institution appointed by the International Association for Cell Therapy (Europe) & the International Association of Stem Cell Transplantation (USA) to conduct CPD programs for its international members.
Sharing Best Practices in the Industry
The European Wellness Academy (EWA) being the training and development wing of Biological Wellness Sciences have various workshops and courses designed to cater to practitioners, researchers and fellow advocates of Regenerative Therapeutics. These broad range of courses and workshops are aimed at enhancing the knowledge and abilities of participants in their respective fields of specializations, contributing to the development of successful treatments and solutions for their global clients.
The European Wellness Academy works with some of the best researchers, scientists expert, and doctors from world renowned universities MIT, Harvard, Cambridge, Heidelberg, just to name a few.
It has since also moved into offering Advanced Aesthetics, Nutrition, Biological Sciences Programs for Non-Doctors to upgrade spa owners, nurses, aspiring professionals who wish to further their studies at Master and Doctorate level via the flexible E-Learning platform conducted from Switzerland in many languages including Pudong Hua, opening the doors to China in line with President Xi Jinping's vision of a "Greater Health for China!".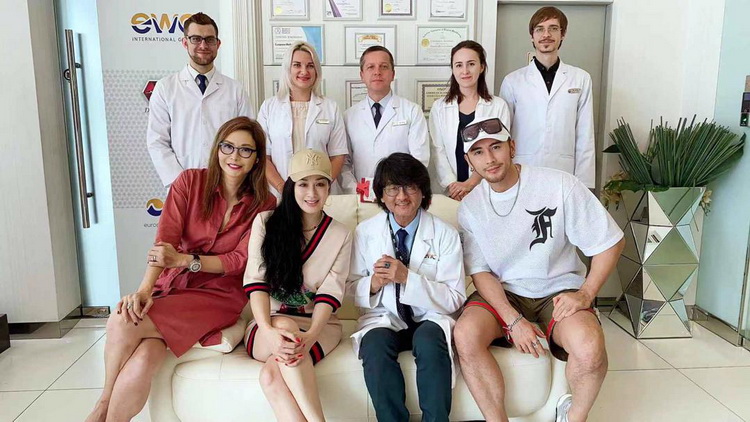 Harnessing Technology to Empower Global Practitioners
The European Wellness Academy utilizes a wide range of E-Learning Tools, Learning Management Systems and Digital Platforms to constantly keep their international learners engaged and kept up-to-date with the latest developments in field of Biological Wellness and Regenerative Medicine.
It has 2 separate divisions under its banner – the European Wellness Aesthetic Academy (EWAA) and the European Wellness International Institute (EWII) who collectively offer a wide range of specialized courses ranging from Diploma to Doctorate in the fields of Bio-Regenerative Esthetics and Cellular Research.
The programs range from 6 months to 24 months and are reasonably priced. The courses are fully conducted online to ensure time flexibility and learning experience of the students who are working professionals in their respective fields with their convocations in Switzerland.
Accurate knowledge and proper education brings about confidence. As Prof. Dr. Mike Chan always says "Let Add Quality Life To Our Extended Years And Not Just Years To Our Life!". There is definitely a way to Reverse Our Biological Ageing, followed by "Developing Aging!".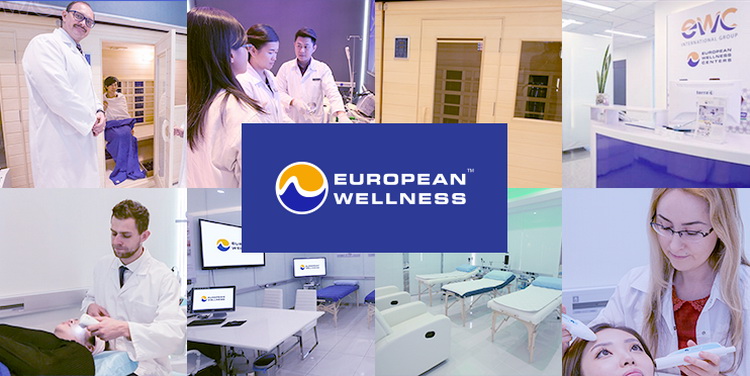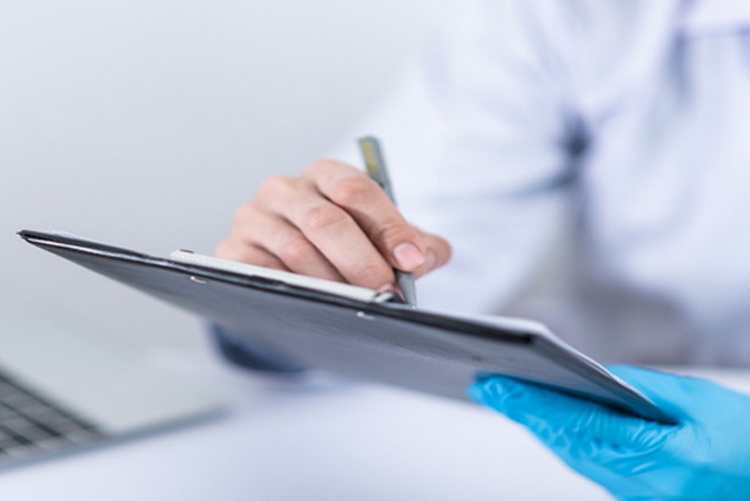 International Operations & Expansion into China
Due to the high academic standards and teaching quality, the European Wellness Academy has been operating internationally, and its anti-aging services under the brand name "European Wellness Centers (EWC)" and "European Wellness Retreats (EWR)" have been established in various countries around the world. The Academy has provided private anti-aging management services to the Rich and Famous, high-end clients, VVIPs, Royalties, Head of States, Celebrities from Hollywood to Asia and the World.
"The global regenerative medicine market is growing, the demand for healthcare professionals is increasing dramatically, and more professionals are joining us to achieve a higher level of expertise!" The European Wellness Academy said.
The European Wellness Academy has been focusing on the Asian markets with three international training bases in Thailand and Malaysia. China's first base is located at the VITALAKE International Health Center in Beijing and a member of centers upcoming soon in Qingdao, Hangzhou, Hainan Island and Yantai. Nowadays, Chinese people can enjoy the high quality of European anti-aging and health management services without leaving the country!
VITALAKE International Health Center, located in the scenic town of Qinglong Lake, Fangshan District, Beijing, the Capital of China, launched in July 2017 together with the Whole Life Cycle Health Management 4S System, which integrates the European health management system with cutting-edge medical technology at its core, including a North American health management system with aerobic exercise and scientific diet at its core, a naturopathic health management system with the use of pure natural botanicals and non-invasive therapies, and a VITALAKE cultural system that incorporates the essence of traditional Chinese culture and accommodates the Chinese partner company's trinity of health, wealth and mind.

Here are a few services that have been particularly well received. The skin is a mirror that reflects the health of the human body, and the European Wellness Center offers a holistic, inside-out approach to sculpting beauty and youth, including biomedical therapies, natural remedies, bioidentical hormone replacement therapy, nutritional therapy, detoxification, stress and sleep management, and external skin treatments.
A more high-end service is the stem cell therapy in biomedical therapy, not only for the improvement of the skin condition, but also for the function of various organs of the body, which can be effectively improved by the stem cell therapy.
The European Wellness Academy has entered the Chinese market, even some stars and celebrities who have become fans of the European Health Management Academy.
In 2019 and mid-January 2020 Christy Chung, a well-known Hong Kong actress, and her singer/celebrity husband, Shawn Zhang with Hong Kong VIP friends twice, went to the European Wellness Center (EWC), Sabah for the 'Best of the Best' Targeted Organ Specific, Precursor stem cell therapy with the EWC Youth Restoration Programs.
Husband Shawn Zhang also recommends stem cell therapy from EWC: "Stem cells can stimulate the regeneration of organ cells, which will make the cells of my wife's physiological system, regenerate and become more vibrant."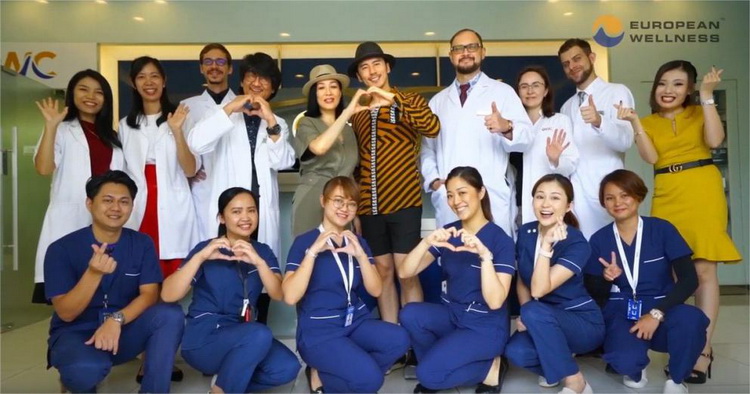 The EWC provided Christy Chung, Shawn Zhang with individualized treatments of stem cells, an array of biomedical scans for Stress, Insomnia, Brain Stress Levels, Heavy Metals, Lipids Composition Analysis, just to name a few, biological sleep wave therapy, skin care, and other items during their health journey.
Christy Chung and Shawn Zhang note that the scientist who serves them (together with his Medical Team of European Doctors, Specialists, Clinicians), Professor Mike Chan (Dr. Mike), at 59, slim and energetic, still has thick natural all black hair, which is the best advertisement for his services, "We are so envious of Dr. Mike!"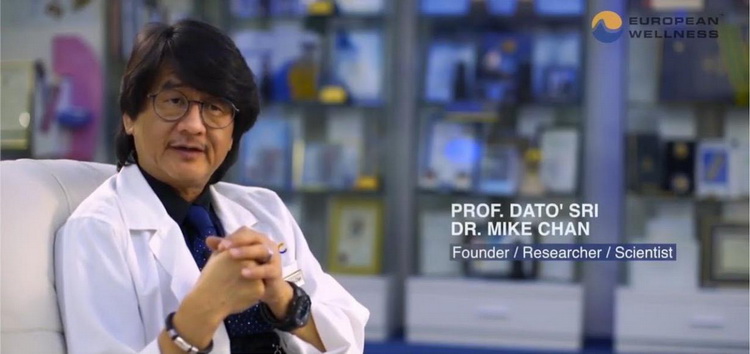 The European Wellness Academy has also established the "China-Europe Anti-Aging Alliance" with the Chinese partner to promote European technology and management by combining the advantages of traditional Chinese culture. Prof. Dr. Mike Chan who is Chairman for A4M - USA (American Academy for Anti-Aging Medicine), Thailand Branch and a Teacher at AASCP (American Academy of Stem Cell Physicians) first introduction of himself in all the Scientific & Stem Cells Medical Conference. "I am a proud Malaysian, third generation Chinese from Fukien (Hokkien) who spent more than 3 decades in mid-80s in Stem Cells Research and Biological Medicine in Anti-Aging and Youth Restoration in Germany, Switzerland and Europe!"