TimeRide in Germany: A Dream Through the Past
11 years old Harry Potter, walked into the Platform 9¾ in King's Cross Station, which led to Hogwarts School of Wizardry.
In Cologne, Frankfurt, Munich, Dresden and Berlin, five of the most historic German cities, you walk into the TimeRide flagship store and put on your virtual reality glasses, the "time machine" takes you to Bavaria 7,000 years ago, Dresden in the Baroque Era, Frankfurt before industrialization, Cologne during the imperial era, and Berlin during the East-West split.
With TimeRide's technology, dreams like real things, with the scent of species, the sound of cars and the wind whistling by, to see how people lived in decades ago, centuries and thousands of years ago.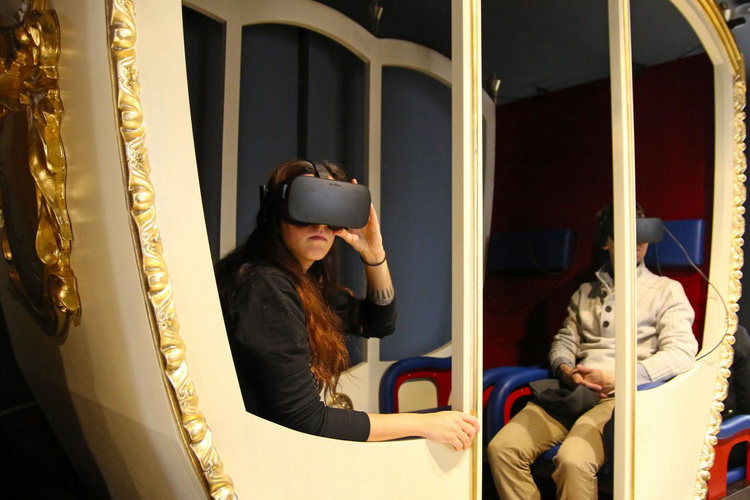 ▲Visitors of TimeRide Dresden take a seat in the replica of a baroque carriage to start their virtual reality tour. (C) TimeRide
Historic Germany's 5 cities, a trip through time
In Berlin, the famous Berlin Wall was torn down in 1990, and many visitors to the city often complain that too little remains there, and most of the Wall has actually been moved away, making it difficult to discover that the city was once divided into different rival camps. However, in the virtual space & time constructed by TimeRide, you will pass the Checkpoint Charlie, then take a car ride past the famous border on The Friedrichstraße, to visit Leipzig Street and the "Palace of the Republic"
of the GDR period. You will experience daily life in West and East Berlin under the Wall, and you will meet three "witnesses" of the time who will share their personal stories under the Wall, and then you will choose one as your guide to accompany throughout your travels at different times.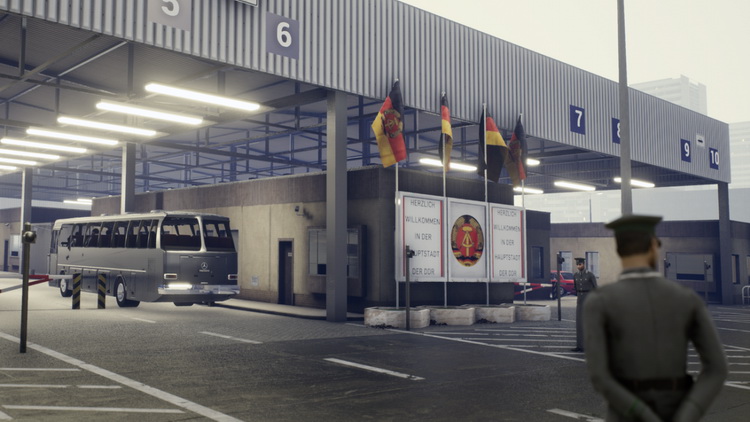 ▲A virtual border crossing at famous Checkpoint Charlie is one of the highlights of TimeRide Berlin.(C) TimeRide
In Bavaria, you flew 7,000 years ago to watch the sunset with the oldest indigenous people; back in the Middle Ages, to the stone bridge of Regensburg, where the second crusade, led by emperor Friedrich I, stepped over the stone bridge and across the Danube River, the rumbling, the dust and shaking will make you shudder to avoid it when majestic armies passed by.
When Ludwig II built the "Schloss Neuschwanstein", there were plans to design a magnificent peacock chariot to fly over Bavaria. Although Ludwig II didn't realize this dream, you can now roam the skies of 19th-century Bavaria in TimeRide's peacock chariot, restored to the king's design.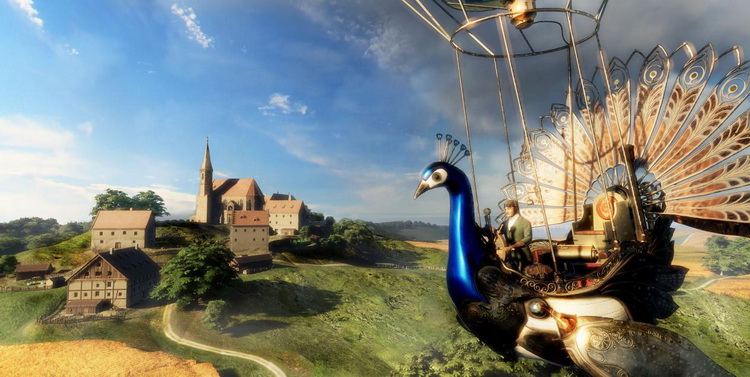 ▲Flying in a peacock wagon you experience milestones of Bavarian history. Here the ride takes you to the monastery Andechs. (C)TimeRide
In Dresden, you will travel to 1719 in a golden carriage. You suddenly find your dress code changed to Baroque, in the just-built "Der Dresdner Zwinger", or August II in the midst of his wedding to Maria Josef, Princess of Austria.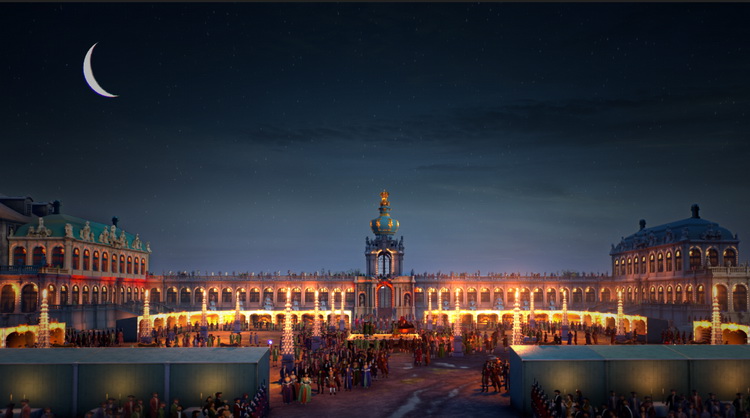 ▲In TimeRide Dresden guests can immerse into the legendary wedding celebrations of Prince August II. (C) TimeRide
In Frankfurt, alongside the beautiful Main River, when Frankfurt was not industrialized yet, an amiable businessman walks with you. Later, you visited the electrical engineering exhibition in 1891, which is a milestone for the beginning industrialisation, accompanied still by this businessman.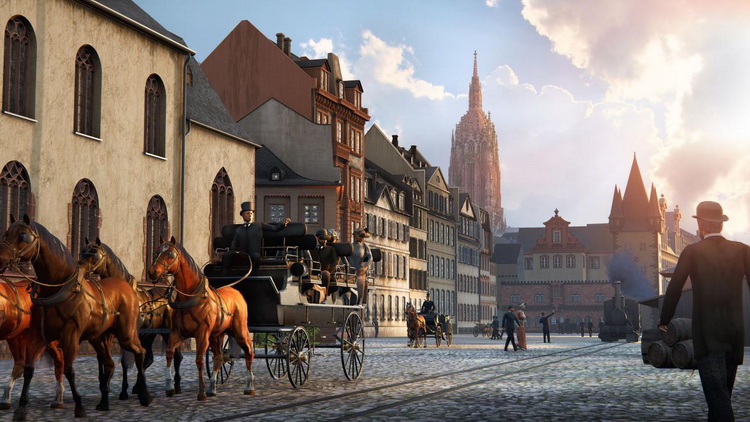 ▲A travel through time into the old Frankfurt of 1891. (C) TimeRide.
In Cologne, in the heart of the medieval artisanal commercial district,medieval houses, restaurants, small shops and taverns are everywhere, the wide Rhine River divides the city in two parts. After industrialization period, trams appeared in Cologne, driving slowly down the wide streets of Cologne, when the old town was not yet destroyed during the war.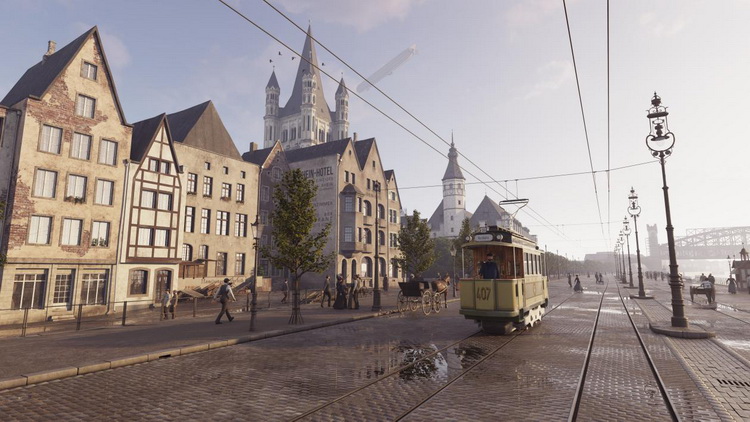 ▲A virtual tram ride through the old town of Cologne. (C) TimeRide
A time travel for everyone.
TimeRide, a company that offers virtual time travel, founded in 2016, exploring virtual time travel through VR technology (virtual reality technology) is, For Jonas Rothe, the founder, about turning people's childhood dream of "travel through time" into a reality that is accessible to everyone.
Jonas Rothe, founder and managing director of TimeRide GmbH, was born in Dresden, studied culture and music management at the University of Music and Performing Arts in Munich. Then he worked as a senior consultant and head of business development at actori GmbH, the leading consulting and marketing company in German-speaking countries in the fields of culture, entertainment and education.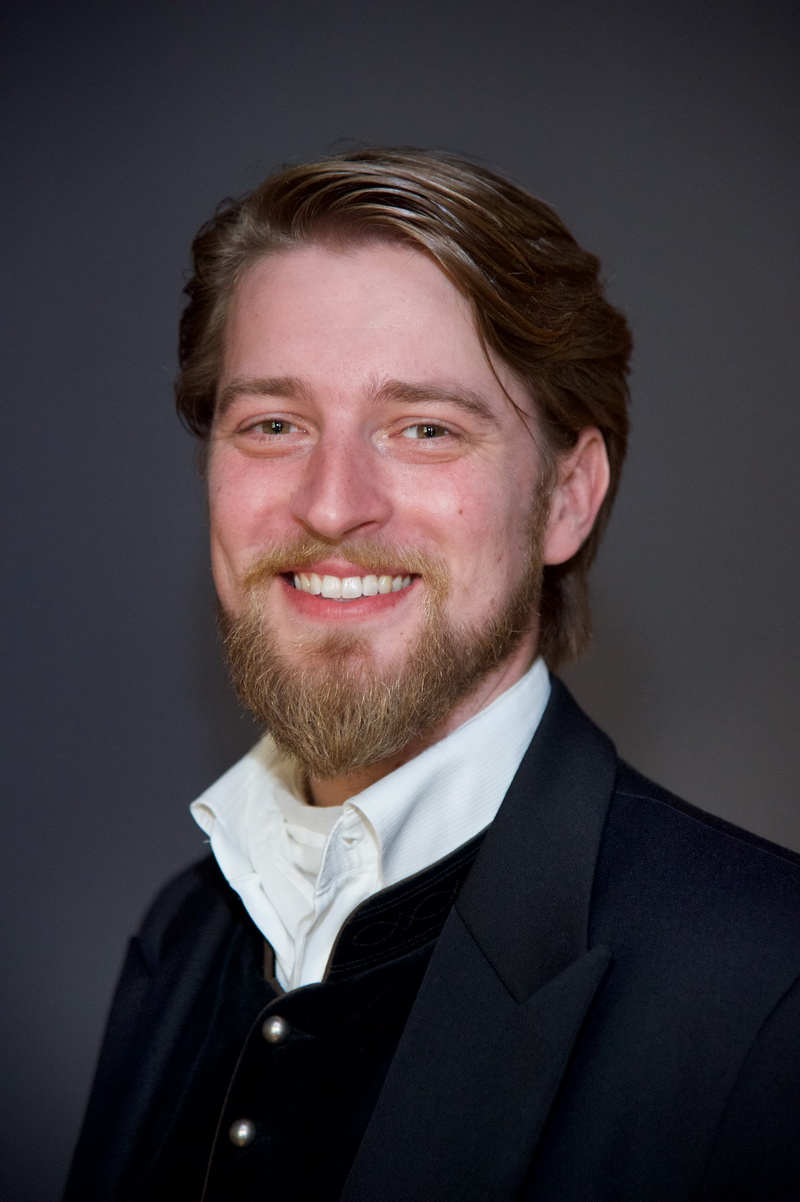 ▲Jonas Rothe, founder and CEO of TimeRide. (C)TimeRide/Chr. Rudnik.
Inspired by his master's thesis on museum concepts of the future, Rothe came up with the idea of virtual time travel. Kitted out with VR headsets, visitors witness bygone eras and experience history as they've never experienced it before.
It's clear that simple group tours are no longer enough to meet people's needs. Especially in the face of historic landscapes, people not only listen to the tour guide, but also crave authentic, interactive experiences that are immersive. So, strictly speaking, TimeRide is not a museum, but a historical experience house.
Germany's rich history and traditions provide TimeRide with a wealth of material to work with. Cologne, Berlin, Munich, Dresden and Frankfurt are all cities with deep historical richness, TimeRide makes them into historical experiences.
Through mature VR technology, TimeRide brings passengers immersive sound, images and spatial interactions, from hearing, seeing, smelling and skin sensing, to bring fresh stimulation to all senses, as if they are really traveling back in time.
Jonas Rothe, founder of TimeRide, believes that the company brings "reality" to visitors through virtual technology. How real is that? Take the trip to Berlin as an example.
A packed bus approaches Checkpoint Charlie, the Cold War's most famous border crossing, as grim-faced East German guards whisper among themselves about whether to hold you for questioning.
Stasi agents keep not-so-subtle tabs on citizens from unmarked cars, while consumers queue up for scarce fresh produce and communist propaganda spouts from megaphones.
"Of course smell has the strongest connection to memory but it's not easy to recreate without giving people a headache," TimeRide quipped, "thinking in particular of the unmistakable stench of exhaust from East German Trabant cars".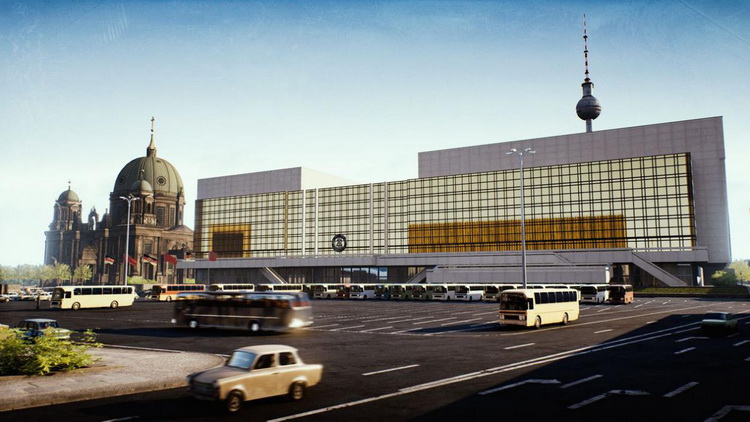 ▲The Palace of the Republic was a symbol of the GDR. It was put down and could be now seen virtually at TimeRide Berlin. (C) TimeRide Berlin
The tourists like this real feelings, one said: "I like that kind of melancholic feeling that you get from old spy movies and stuff -- big squares with just two people walking over them, that kind of thing"
Travelers in TimeRide no longer hear about the history beneath their feet, but fully immerse themselves in the history of the city, experiencing a carriage, a horse, a brick, a tile, the wind and dust of history.
Historical reality, illusory dream
"If we can't take you back in time, then let's try to create a perfect dream," says TimeRide.
Since its launch, TimeRide has welcomed more than 400,000 visitors, making it probably the most successful business case worldwide in the field of VR/tourism,and became the winner of the Bavarian Startup Award,the German Tourism Award 2018 and the Munich Startup Award 2018.
It is said that one cannot be conscious of being in a dream, and what about the feeling of TimeRide?
In the time and space journey created by TimeRide, you are completely immersed in a virtual reality where all five senses are completely realistic, just like the movie "The Matrix", you can't be sure if you are in a huge empty reality or not, just like having another dream in a dream, you don't know whether the dream is a dream or not.
"In this special time, TimeRide provides the possibility to escape for a while", the founder Jonas Rothe stated: " We expect that especially local target groups are looking forward to visiting TimeRide again, because our attraction gives the opportunity to immerse oneself not only in another time but also in another world."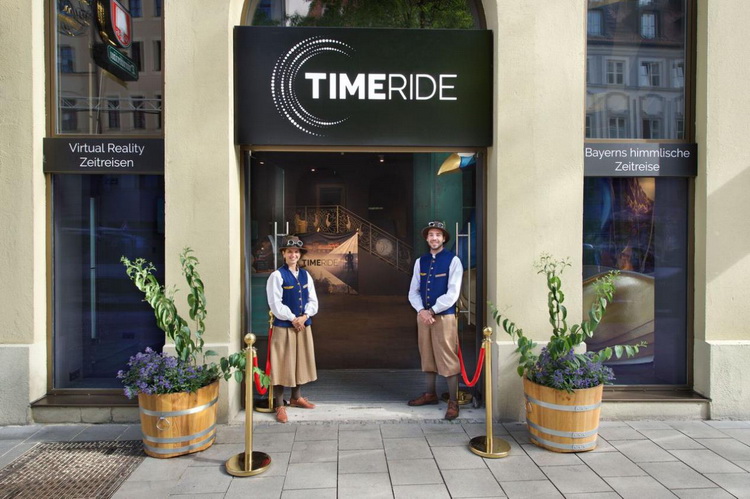 ▲TimeRide Munich awaits you for an adventurous flight through 7.000 years of history. (C)TimeRide/Chr. Munich.