Illegal underground parties, now the most luxurious and grand in Paris
_Interview with the founder of the most mysterious party WATO
Interviewed by:Cecilia;Reported by:Summer Lee;Editor:Chauffree
WATO(We Are the Oracle) was created on November 2011, WATO has been hosting semi-secret parties in elusive sites throughout Paris, including the catacombs, empty railway tracks and abandoned chateaus. We are honoured to interview WATO's founder, Mr Foulques Jubert.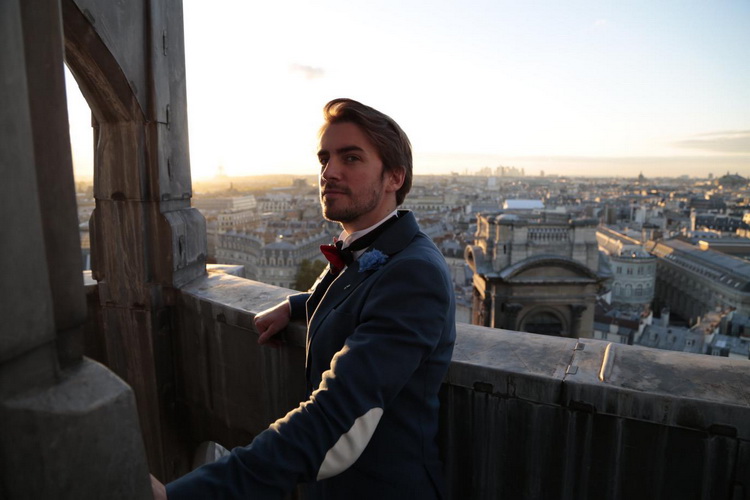 Jubert is a former business student who spent a year attending 24 festivals in 13 countries (including Burning Man in Nevada and Tomorrowland in Belgium) to learn how to bring similar spectacles to Paris.
In 2011, he started an event agency WATO, choosing the name for the mystique it connotes.
Jubert told us, since 2011, they have organized 120 events, welcomed over 45,000 guests in Paris, London, Berlin, Venice, Marrakech and soon in Switzerland.
Started with only illegal parties in some of Paris most secret places, then public parties with thousands of people in spectacular venues like bomb shelter, empty giant pool, skatepark transformed into a desert and nowadays they are doing more and more tailor-made events for big companies and wealthy people in France and abroad.
The first of WATO illegal parties held in the Paris's most haunted places were in the catacombs, Jubert and his team held a 40-person candlelit dinner party 100 feet below the Place d'Italie in the 13th Arrondissement.
'We had to walk for 30 minutes with chairs on our backs,' Jubert said: 'we were so stupid, there was a raid and the police came, and we all had to hide, but it made our party more exciting.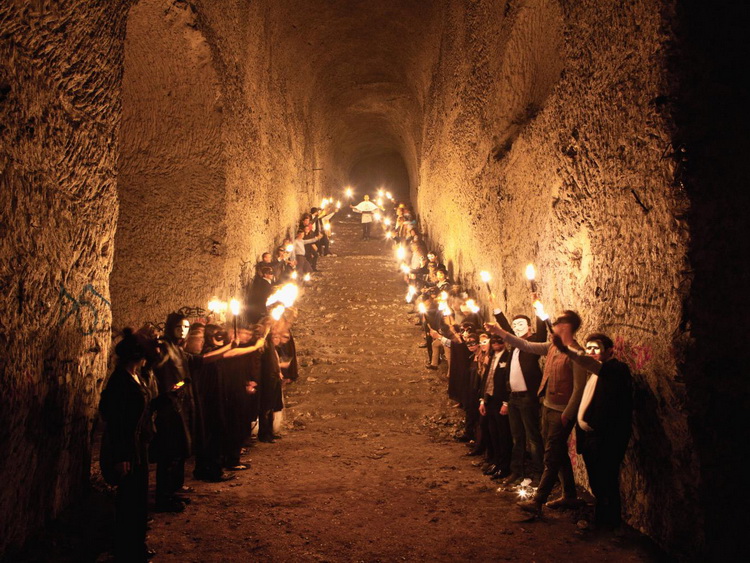 'It's like you jump into another world or universe.' Said Vincent de la Morandière, a Paris-based lawyer who has attended such events. 'It's a smart way to party. A pub or a disco is very boring, and so is going to a show where you stay in your seat.' At We Are the Oracle parties, he added, 'You are the show.'
'Our goal is to provide interesting nightlife, not only restaurants and bars but also unique activities that will make Paris more attractive, not only for Parisian but also for foreigners, so we support WATO", said Frédéric Hocquart, a special counsellor for the Town Hall of Paris.
Since then, the party is no longer so secret, from organizing a specific person's secret party, developed into a quarterly theme party, more luxurious and grand.
The New York Times also reported one of their biggest parties on a Friday night in January 2016. Inside an abandoned seven-floor, 70-room house near the Arc de Triomphe, more than 650 revellers in floor-length gowns.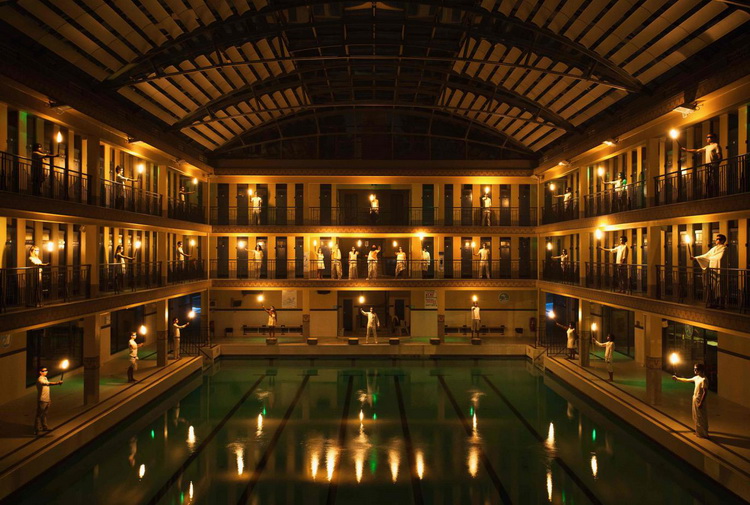 A nearly nude woman with a giant bouffant and flower-adorned underwear performed a sultry dance with pink wings, while a contortionist spouted French obscenities. At the bottom of a sweeping grand staircase, a four-piece band performed while couples waltzed.
When the invitation for the masquerade ball was unveiled 2015 October, through a video that promised an epic party called 'Venise Sous Paris' (or 'Venice Under Paris'), it created intense intrigue. 'OK, get your plane ticket!' proclaimed Marina Smith of Nova Scotia, who shared the invitation on Facebook.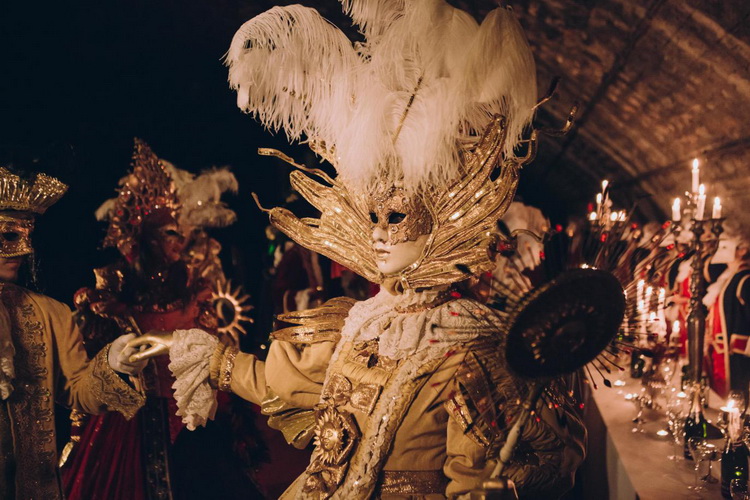 Over two weekends in January 2016, 2,800 attendees from as far away as Australia and the United States paid 61.50 euros (around $70) to dress like Venetian noblesse, sip Champagne and dance like Casanova until 2 a.m.
And one of best dinner ever took place on 19th September in Paris for a group of Americans in the honour court of the National Archives with the surprise arrival of the Garde Republicaine and its 40 men on the horse just before desert.
'I'd never been to Paris, and this seemed like the perfect excuse to come out for it,' said Phil Warren, 32, a research engineer who travelled from California and wore a black cape and mask with LED lights for that party. 'I'll pretty much do anything if it's weird enough.'